"Riding the wave of a surge of breakout music emanating from the Midwest over the past few years, White Shape has emerged almost fully formed as a synthesis of sight and sound, an act that at once entertains and liberates the senses in a unifying experience that must be felt, as well as seen and heard. The participants in this ethereal and heady phenomenon are Noah Rotello, Jon Phelan, Josh Weidman, Kayla Hall, and Alyssa Hall who collaborate to produce a body of work that is both cerebral and primal. They act as a lodestone, drawing in and channeling a variety of regional talent including artists and sound production professionals that culminates in an auditory catalog that speaks to a renaissance made up of the love child of psychedelic, metal, and who knows what else in their varied and questionable musical ancestry." -Nathaniel Branch
COMING SOON!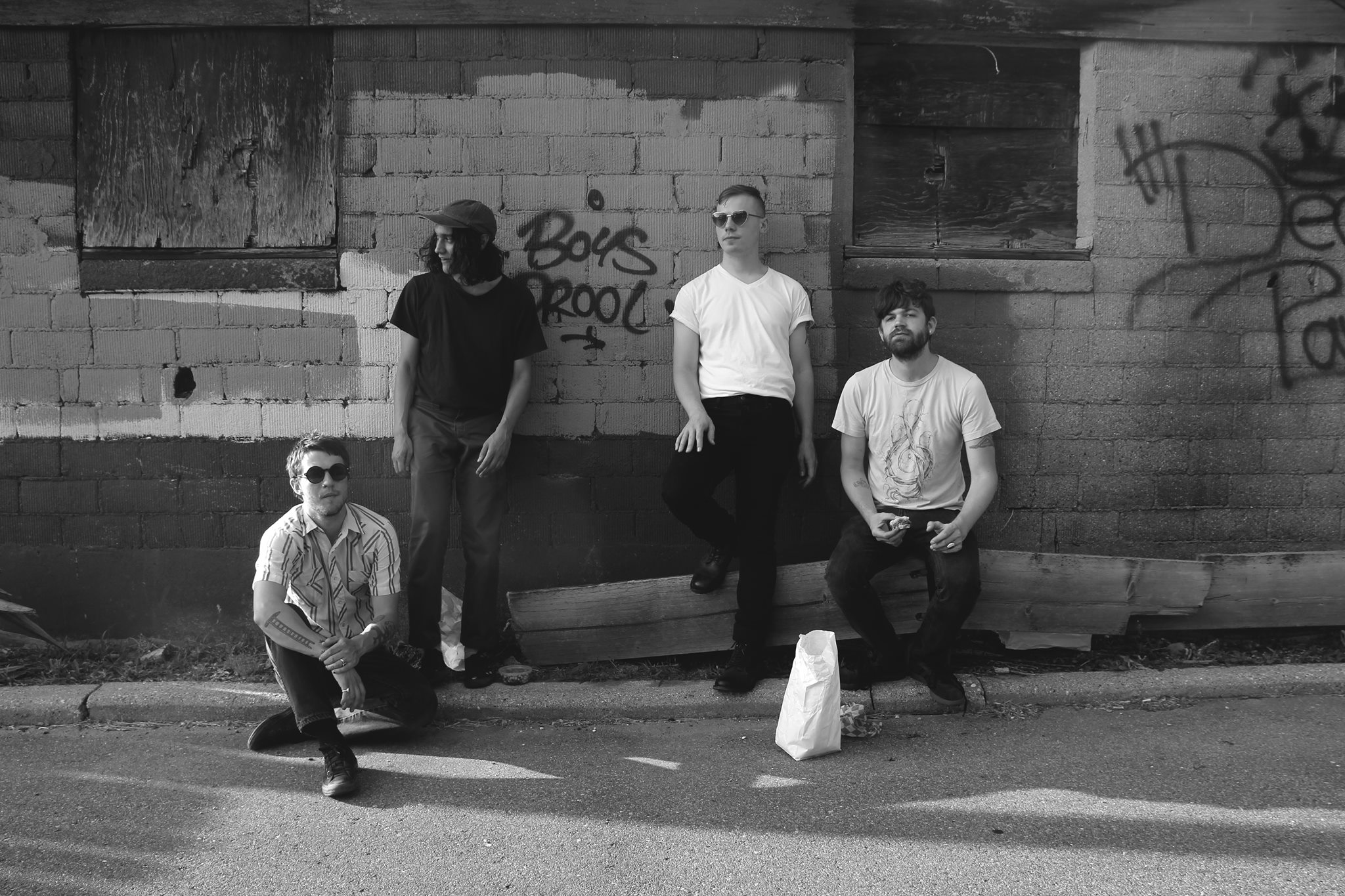 Suzies is a psychedelic band from Grand
Rapids, Michigan with members of Haunted
Leather, Heaters, The Omecs, and Black
Fruit. Their newest album Forget Me Not
combines 60s psychedelia with a modern,
heavy spin. Known for stage performances
filled with primal screams, driving rhythms,
and swelling melodies, Suzies offers
something special for every animal.. Stay tuned for their latest LP 'Forget Me Not,' coming in the fall of 2017!
In 2013, Erin Lenau (lead vox, guitar) and Cedric Canero (bass, backup vox) began writing songs together in their apartment. Tim Broderick (drums, backup vox) lived in the apartment beneath them (which made getting together for practice convenient) and Hollywood Makeout was born. After performing as a three piece for awhile, Tim Warren (guitar) came on as the 4th member to complete the band. Familiar yet refreshing, the sound is surf-garage-pop-rock and full of unique changes. "We love to change a song right in the middle to surprise listeners." All members have been musicians from young ages and their combined experience shows itself in their songwriting and performances.
Coffin Problem had its first gasp of breath as the bedroom recording project of Sean Stearns (Shores, Haunted Leather [RIP]), an outlet for Sean to explore the dimensions of songwriting and composition outside of the regimens of the aforementioned projects. After releasing a stripped down collection of songs on 1980 Records in 2014, Sean began seeking other musicians to help flesh out his vision.
Sean tapped Billy Bartholomew (Shores) to step in on bass, Trevor Goldner (Heavier Than Air Flying Machines, Ex-Punk) to fulfill additional guitar duties and Ben Weissenborn (Jade TV, Shane Tripp, Stepdad) to play drums. Initial rehearsal sessions began in September of 2015 in a warehouse on the south side of Grand Rapids. After a month and a half of rehearsal, the band stumbled out with a set of songs that are as bruising as they are bright, cavernous as they are cathartic. The sound of Coffin Problem is both abrasive and familiar, like a sick joke told amongst close friends.
The Harlequins are a psychedelic garage-pop trio formed in 2007 in Cincinnati, OH. They have released four albums independently and played hundreds of shows in the Midwest and other parts of the US. Their roots lie in Cincinnati's burgeoning DIY Scene, where they built a loyal following. They are familiar faces at Midpoint Music Festival (2008-2013), Cincinnati's new Bunbury music festival (2013), SXSW in Austin, TX (2010-2013) and have been nominated for three Cincinnati Entertainment Awards.
These dudes RIP IT UP.
All you need to do is go see them perform live and you will be a forever fan.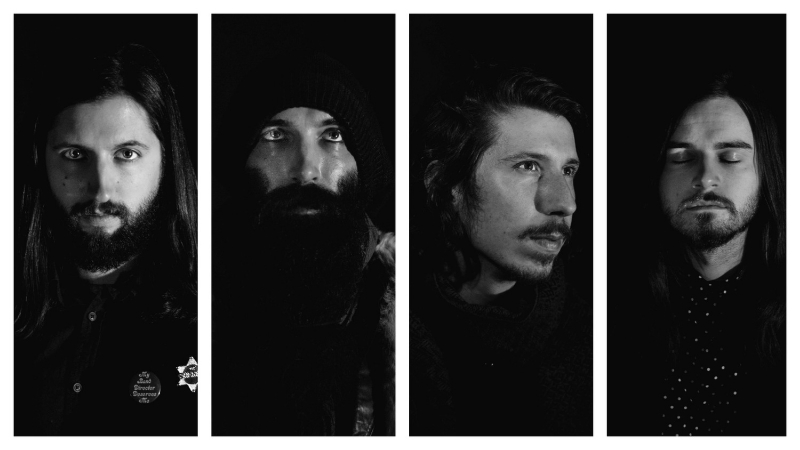 Heaven's Gateway Drugs is a counterculture cult rock band hailing from Fort Wayne, Indiana, a rust belt city best known for its abundance of churches and strip clubs. Heaven's Gateway Drugs creates a unique combination of freak-beat, west coast psych, mod, and eastern drone to create a sound that is just at home today as it was in 1968.This description only addresses part of the total experience that is Heaven's Gateway Drugs. The group is led by Ben Carr, an enigmatic, psychedelic Pied Piper of sorts who entrances audiences with his movements and urges those in attendance to become one with the band. Remember always, "You are Heaven's Gateway Drugs."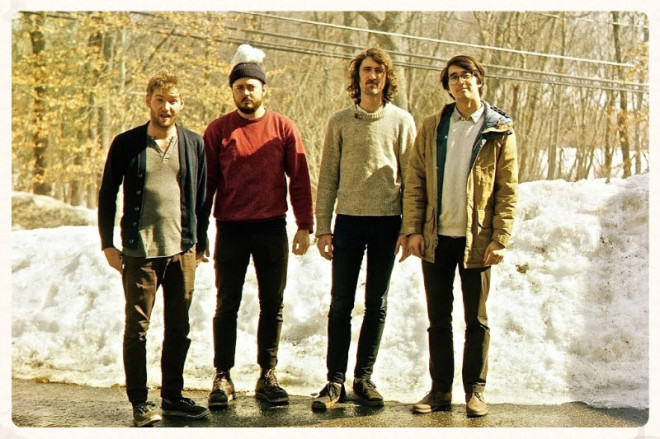 "The quintessential 21st century Cali band, Cool Ghouls gathers and transcends the musical styles that have come out of the region in the last 50 years, touching on trends from Haight-Ashbury acid to surfer cool to the folk-rock of the '60s. Critics wear out their keyboards pointing out references to the Byrds, the Beach Boys, the Beatles, even Jim Morrison, in the band's songs. Whatever.
Leading the Bay area's psych-rock revival, Cool Ghouls is one of San Francisco's most popular bands. Formed by four guys from the 'burbs in 2011, the band is noted for its tight three-part vocal harmonies, its original songs that range from in tone from psychedelic to country twang, its amps turned all the way up, and most of all its wild stage show… The Cool Ghouls tour extensively up and down the California coast with big fan bases in every city, and last year scored with one of the best sets at the First City Music Festival in Monterey." – Renee Wright, AXS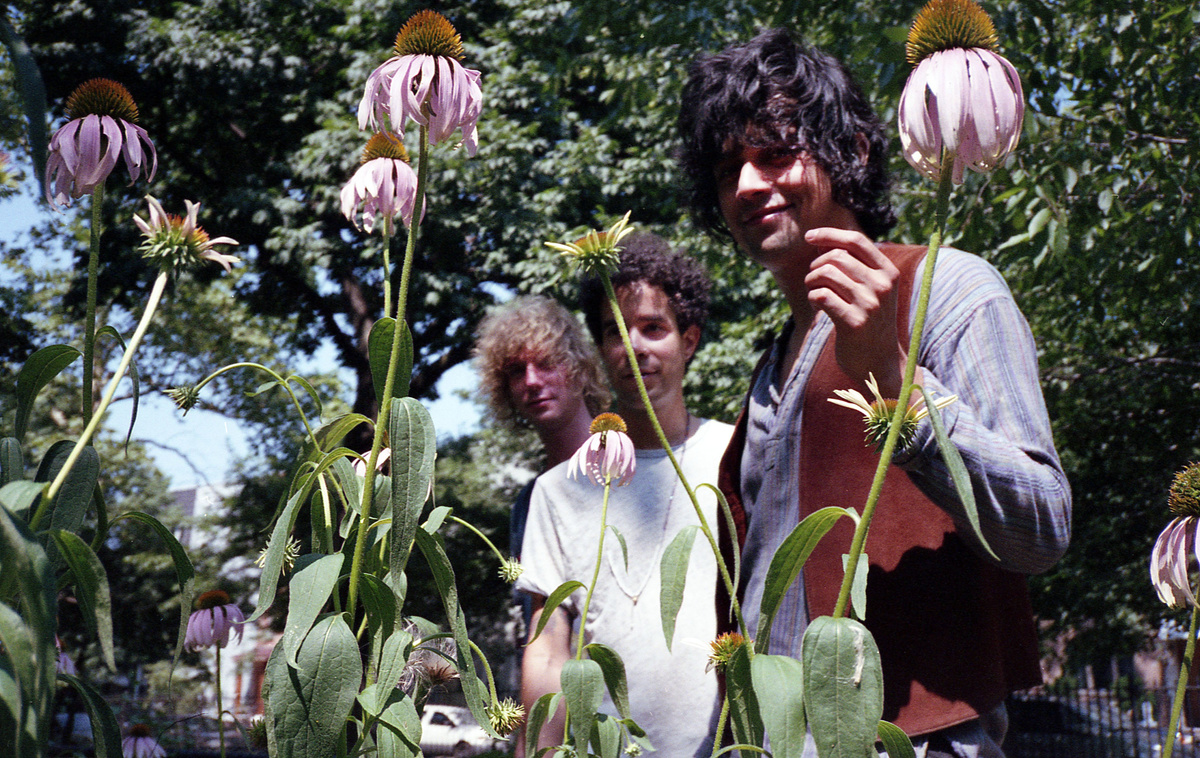 The autumns of teenage years often pass unhurried, like a languid river, unaware of its eventual violent end down a crushing waterfall. In this metaphor, las Rosas are three shed leaves, floating and bobbing on the water's surface, edging closer to the muddy banks, then climbing out of the water, walking along the road on their little brown stems, piling into their sea-foam-green van, driving away, and releasing "Flower in the Sun + Ms. America" (dizzybird records 2015). They're the little leafs you see driving around the USA, playing rock shows far and wide, with their little guitars and drums. No autumn leaf, to anyone who bothers to check, ever actually stops moving.
Christopher (the birch leaf) plays the drums, even with a broken hand, when he needs to. Jose B is the red leaf of a Japanese maple and not a picky eater, except when it comes to sweets: no chocolate. He plays bass and shares a first name with singer Jose B, who incorporates lead guitar-playing with mixed results– he is the needle of a long-leaf pine.
A long-running collaboration between brothers Pete and Nick Furgiuele, Gringo Star has worked previously with producer Ben Allen (Animal Collective, Gnarls Barkley, Deerhunter), but for this new single—just as with acclaimed 2013 LP, Floating Out to See—the band took the DIY route, recording in Pete's basement home studio. Only this time, they went one further, handling every single instrument and vocal themselves. In typical, egalitarian Gringo Star fashion, Nick sings lead on A-side "Long Time Gone," while Pete handles vox on B-side "World of Spin."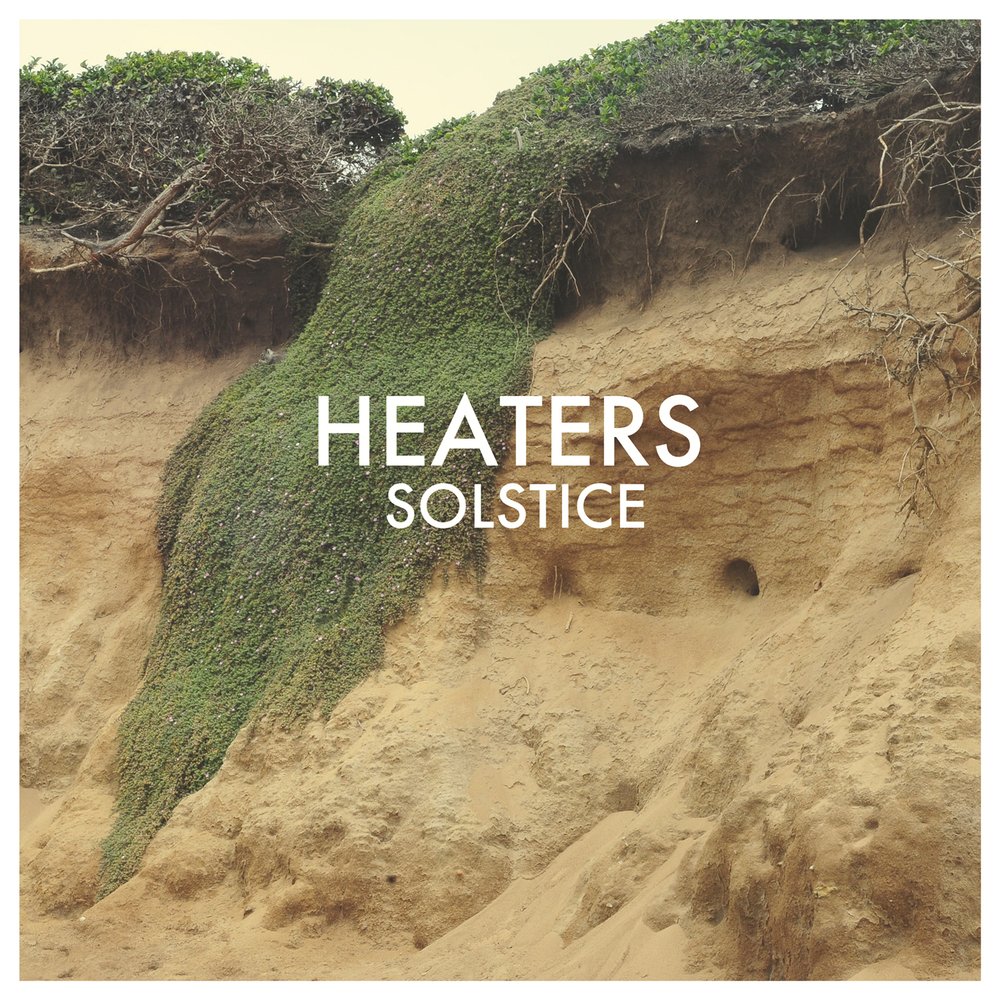 HEATERS is Nolan Krebs, Joshua Korf, Ryan Hagan and Ben Taber.

The Grand Rapids, Michigan-based band got their start in 2014 - a year which saw the band make some tremendous leaps, spewing out a handful of homespun EPs, split records, and an appearance on Stolen Body's Vegetarian Meat psych compilation. Their first EP, Solstice, was released on Dizzybird Records. Brooklyn-based psych label Beyond Beyond is Beyond Records released a 7" at the beginning of 2015, "Mean Green", as well as the band's debut full-length long-player, "Holy Water Pool" in September of 2016.

The group has drawn acclaim across the globe for their spacey, driving take on West Coast psych rock. Tapping into both the twang of their '60s garage compatriots and building their own brand of expansive, cosmic swells, Pitchfork calls the band "catchy and kinetic," noting their "energy and hook writing are clearly on point." Combining a seemingly constant output of "reverb-coated, fuzz-studded, hard-driven garage psych" with a kaleidoscopic, hip-shaking live set, HEATERS are quickly forging something new and exciting.